Labyrinth sawdust tray for smoke oven with 3 compartments
Click for Excel spreadsheet to calculate the weight and volume of the sawdust tray
Eel suspension

Eel suspension total length 500 welding wire
The procedure for eel suspension is as follows: Make a template in wood according to the picture below. Rigid welding wire Ø 2.4 mm in stainless steel is cut into 500 mm rods. Each end is tapered in a table sander. Insert one end 35 mm into a vice and bend the long end 90 degrees. Turn the welding wire and bend again 90 degrees, but now to the opposite side. Make sure the two bends are 180 degrees (in the same plane). Now lay the welding wire down in the template as shown in the picture and bend the welding wire around the bolt. The bolt must be min Ø 8 mm to max Ø 10 mm. The eel suspension is inserted through the mouth from the belly of the eel and the two pointed ends are tapped into the back of the eel. One on each side of the spine. A stainless steel rod is inserted through the bend on the eel suspension. The steel bar is placed in the smoke oven.

Postscript: It would be a good idea to bend the two pointed ends of 35 mm a little more to the left so that the angle is less than 90 degrees. Then the eel does not slide off the "Stick" so easily.
---
My new labyrinth sawdust tray and template for eel suspension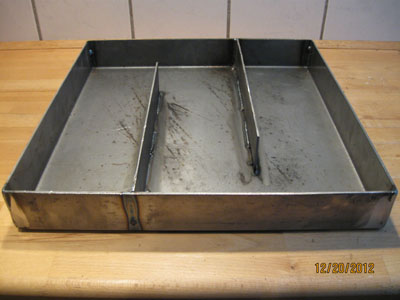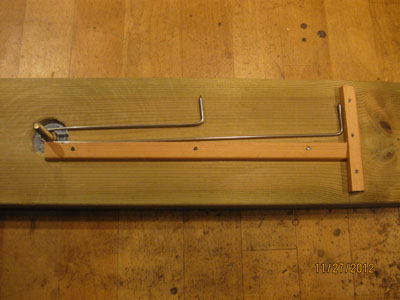 My New Labyrinth Sawdust Tray and a template for eel suspension hooks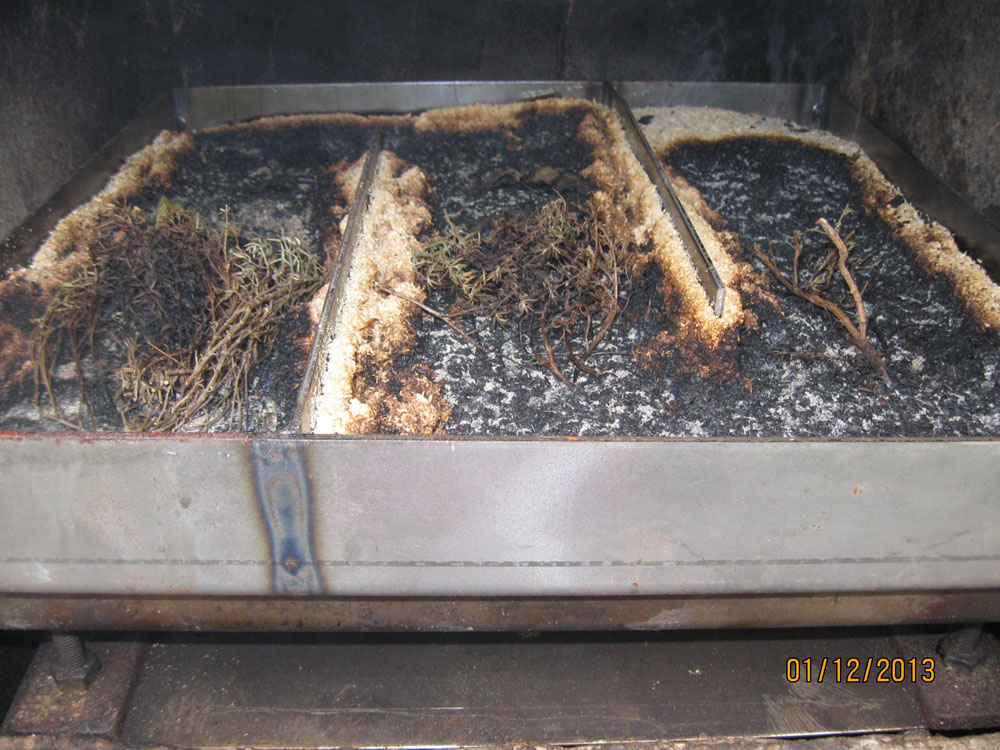 My new labyrinth sawdust tray after 24 hours. Seasoned with thyme
Free JavaScripts provided by
The JavaScript Source
Back to the page where you came from.
---
---