Are you coming to
Fällfors Camping
then ask for the camp chief Erik. He can deliver moose meat and various beverage products at reasonable prices. Are you coming at midsummer St. Hans, you can expect a huge midsummer feast where no one goes to bed, as there is light all day through.
Byske Havsbad and Camping is one and the same place, it is exactly where Byskeelven flowing into the sea. There are hotels, cottages, and a good restaurant. The camp is a family site with lots of "Life". Fly Fishing takes place in the pools downstream and upstream road bridge that leads over the river in the city. Pay attention to salmon up to 20 kg, so that gear must be in order.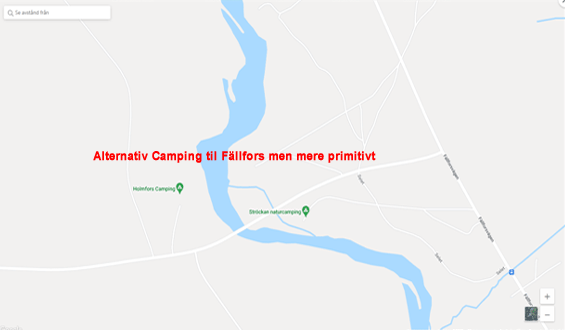 Selet
alternative fishing to Fällfors
Do you drive from Byske on the road along the river towards Fällfors approx. 20 km, you reach Selet. Here is a good fishing spot, and in the house by the bridge that crosses the river, fishing day card are sold. The site is often occupied as it fishes well. Selet is a small urban community where most people go hunting, as there are moose, bears, wolves, hares and of course various bird species. So be prepared, you may encounter a bear while fishing. Possibility of primitive camping in two places by the river.